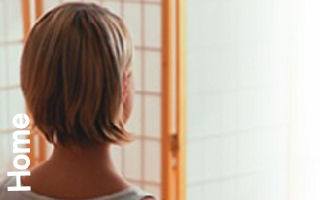 Are you someone who:

Exercises regularly,
Sits or stands for long hours,
Lives with stress,
Gains weight,
Pregnant or after delivery

Is pre or post menopause,
Has Stress Incontinence,
Suffers from chronic cough,
Smokes,
Takes pills every day,
Has pain
Is constipated, or has delays bladder or bowel movements?

Learn and understand how these conditions affect your life and what PelviLates as an alternative method can offer you to preserve or may restore your health in an 8 hour course regardless of age.

 

"Healing is a matter of time, but it is sometimes also a matter of opportunity."

Hippocrates

PelviLates is tailored specifically to strengthen, tighten and elongate the pelvic floor muscles in coordination with surrounding muscles. We alternate between exercises such as breathing, stretching, contracting the pelvic floor muscles and combine contractions with your daily life activities. You will learn useful tips to change your lifestyle to prevent further issues and promote your well-being.

What can you expect from PelviLates

®

?


The regular exercise for women may:

stop or reduce incontinence,
help regulate bowel movements ,
eliminate or reduce the symptoms of hemorrhoids,
stop or reduce menstrual spasm,
regulate menstruation,
increase the chance of conception,
enhance the libido,
the mucous membrane becomes more resistant,
the weakened vagina muscles become tighter,
the rectal muscles get stronger,
enhance orgasm,
shorten the time of recovery after surgery or delivery,
may reduce or eliminate other pelvic floor muscle dysfunction.

Join us for a free introductory class and exercise!